02
Youth soccer practice drills – keep the kids happy and engaged!

So, how does a youth soccer coach keep the players happy, engaged, and interested in "practicing" soccer? I think it is through the use of "games", not "drills". I never call them drills until the kids are at the U13 age or older. Younger players want to "play games", not "run drills".
If there is a competitive element to these games, that's all the better. Many young players are already developing a competitive edge. So, use that and keep them engaged in the practice.
One of the oldest, but still tried and true practice "games" is Sharks and Minnows. It goes by many other names, but the concept remains sound. My absolute favorite practice game for the younger ages (and some later ages) is "Sharks and Minnows" – watch this video –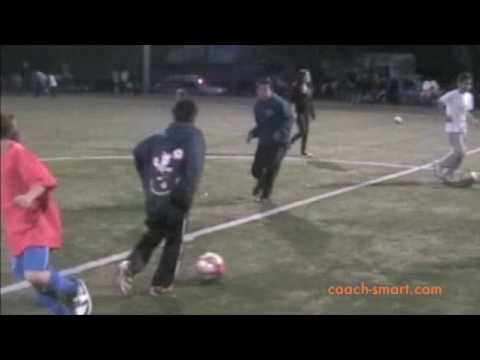 That video does a great job of explaining it. This game is called by many other names, but the concept is the same.  Keep the rules simpler than those described in the video for 9 year olds and younger. Start with one or two sharks. As he/she kicks the other player's balls out of the circle or square (you can build one with cones or use the center circle like the video), each of those players then become sharks until only one or two minnows are left. That's it, keep it simple.
This "game" teaches them 1) ball handling skills, 2) defensive positioning, 3) shielding the ball, 4) short burst movements and 5) lower body control. It's a perfect "fun" game in a lot of ways, that teaches excellent ball handling and other useful skills without the players even knowing that they are learning something. It all appears just "fun" to them. And they learn some great techniques at the same time!
To your soccer success,
Coach Mark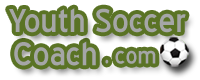 Are You Part of Youth Soccer Coach?
Join the newest soccer coaching website - Click the link below.
Soccer formation diagram

Tags: practice drills, Practice plans, sharks and minnows, soccer practice drills