22
What is the most important / valuable position on a soccer team?

Coaches around the world have many thoughts on which position is the most important and valuable to a soccer team. Even the coaches in the Coach Mark Soccer Club can't agree. So, let's figure it out once and for all.
Some would argue that the goalkeeper is the last line of defense, so that position is the most important. Others would say you win by scoring more goals, so your Forward or Striker is the most valuable. Yet, other coaches say the Midfielders or Wings are the players that create the scoring opportunities, and act as stoppers to keep the ball in the offensive end. So, the discussion rages on and there is no end in sight.
Here is your chance to voice your opinion. Please choose one position from the list below and tell the world which position is the most important for you!
You will be able to vote one time, for only one position. Once you vote, you will be able to see the voting results.
Loading ...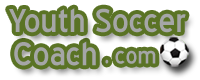 Are You Part of Youth Soccer Coach?
Join the newest soccer coaching website - Click the link below.
Soccer formation diagram