17
What Everybody Ought to Know About Coaching Youth Soccer – The Top 5 Factors For Fun and Success!

By William B
I believe there are 5 key factors that contribute to both having fun, and also being successful, when it comes to practicing and playing the game of soccer.
Make It Fun for the Kids
The first and most important factor is to make it fun for the kids. If you can make it fun, they will come to practice with enthusiasm and with a willingness to learn. That sets the stage to teach the basic fundamentals of soccer.
Basic Fundamentals
The basic fundamentals of soccer are the second most important thing. This must be done at an early age. By teaching the kids the basic fundamentals at an early age, they take that foundation with them for future learning. Like anything else, building a house, putting together a project plan for Information Technology system projects, or learning the game of soccer. A strong foundation is the key to success.
Plan Your Practice Sessions
The third factor is being prepared and having a plan for each practice session. Each practice session should focus on a particular subject. Maybe today we will learn about how to dribble the ball with the inside of each foot, by controlling the ball and keeping it close to our feet and not letting it get too far out in front of us. Control of the ball is a key factor with learning the game of soccer. You can make this teaching exercise fun by having the players dribble around objects, each other, having it be a race with control, etc. The focus though must be on keeping the ball close, using both feet, and having fun while doing these exercises. Each practice session should have a theme, or, an expected outcome of what you are looking to accomplish in that session. Other items to work on are passing, shooting, trapping, etc. Also, at a very young age such as 6 – 8, you must keep the practices short. Young players do not have the ability to stay focused for a very long period of time.

Organizing Your Team, Parent Support

The fourth factor is to have the support and understanding of the parents. You need to hand out at the very beginning of each season what your expectations of the parents are to be and discuss it with them. The parents need to understand that you, and only you, will be teaching the players how to play the game. There will not be an emphasis on winning. The emphasis will be on learning the fundamentals of the game. If the players do that, the winning just falls into place.
Parents also need to know that only the coach should be providing positive feedback to the players both during practice, as well as, on game day. The parents should show positive support for their child and the other children on the team, but at no time should any parent be shouting instructions to their child during practice, or game day. The players can only follow one master, and that is the coach. I can remember just like it was yesterday, I had a girl on one of my Under 8 teams come off of the field at half-time crying and I didn't know what was wrong. I didn't see that she got hurt or was injured. So I asked her why she was crying. She said, my mom and dad are yelling at me to do one thing, and you are telling me to do another thing. I don't know what to do. I don't want to disobey my parents. Well, you can bet when the game was over we had a parents meeting to avoid this from ever happening again. In addition, at no time should any parent be negative towards the players on our team, an opposing team, or the adult officials for the game.
Experience Counts
I have been coaching youth soccer for 12 years. During that time I have seen many different styles of coaching. I have also met many soccer knowledgeable people. Coaching youth soccer is not rocket science. Many of my teams have gone undefeated winning numerous age group league championships both indoor and outdoor. They have won soccer tournaments both locally and traveling to other states such as the prestigious Soccer Hall of Fame Summer Tournament in Oneonta, NY. I also have had 3 teams that have been crowned EPYSA State Champions, 1 outdoor and 2 indoor.
That being said, you always question if you have done the right things when it comes to teaching the kids how to play. I recently had the opportunity to attend a Super Liga game at RFK Stadium in Washington, D.C. between D.C. United and Atlante, Mexico. Watching both teams warm up before the game, I was amazed to see both teams using warm-up drills that I used with my teams 4 years ago. Those type of things help to confirm the fact that you did the right things in training your kids how to play the game.
About the Author: I have been a youth soccer coach for 12 years coaching both girls and boys teams from ages 6 thru 17. My teams have played both indoor and outdoor soccer. They have played both recreational, as well as, travel soccer. My teams have competed in numerous soccer tournaments throughout eastern Pennsylvania, as well as, New York.
Here are the Methods that have Helped Me Become a Successful Youth Soccer
Coach!
Click here Coaching Youth Soccer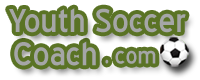 Are You Part of Youth Soccer Coach?
Join the newest soccer coaching website - Click the link below.
Soccer formation diagram

One Response to "What Everybody Ought to Know About Coaching Youth Soccer – The Top 5 Factors For Fun and Success!"