20
What do You Need to Have More Fun and Win?

Coaches,
You may be aware that I offer another website called Coach Mark Soccer Club that offers tons of free documents, templates, diagrams, forms, books, etc. for coaches to improve their coaching and help develop their players. The site addresses the needs of coaches that are coaching players from U6 all the way up to U16 and is free to join.
What I need to know to help you be a better coach is – what additional resources do you need that aren't already on that website? Please share with me what else I can provide. Please go over to the site and login (or join the site) and help me to help you to help your players and also help your assistant coaches, and help your player's parents too. Thanks!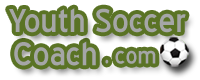 Are You Part of Youth Soccer Coach?
Join the newest soccer coaching website - Click the link below.
Soccer formation diagram