14
Soccer Formation Diagram And Soccer Team Calendar – More Free Products At The Club!

Coaches,
I'm celebrating! And with good reason. My daughter scored four goals in her last game! So, I just have to celebrate the only way I know how. By giving my fellow youth soccer coaches some more free documents to coach better, have more fun, and win more games.
I have to be fair to you and let you know that I gave my club coaches two new files to download for free. One is a three midfielder soccer formation diagrams, with the complete explanation you need to provide to your team. The second document is a graphical team calendar your team manager and your palyer's paretns will love you for!
Go over and join the club to get your free soccer formation diagram and soccer team calendar now! Here's what they look like below.
By the way, did I tell you my daughter scored four goals?
To your soccer success,
Coach Mark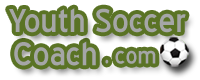 Are You Part of Youth Soccer Coach?
Join the newest soccer coaching website - Click the link below.
Soccer formation diagram

Tags: soccer coaching, soccer formation doagram, soccer formations, soccer team calendar, team calendar, Youth Soccer Coaching