21
Soccer Field Diagram – are you using one every day?

Coaches, how many of you are really utilizing a soccer field diagram in your practices, your games and anywhere else you interact with your youth soccer players? If you're not using them every day, Coach Mark thinks you're missing out on a very valuable communication method. Youth are visual learners; a simple diagram can make all the difference.
Check out my Squidoo lens for much more valuable information on soccer field diagrams.
Then remember to go to Coach Mark Soccer Club to download free soccer diagrams for your use.
To your soccer success,
Coach Mark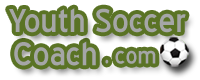 Are You Part of Youth Soccer Coach?
Join the newest soccer coaching website - Click the link below.
Soccer formation diagram

Tags: field diagram, soccer diagram, soccer diagrams, soccer field diagram, soccer field diagrams