17
New Q&A Document Loaded to the Website!

Coaches, I just loaded a new question and answer document to the free Coach Mark Soccer Club website.
It's a great resource to get quick answers to your questions.
Remember, the site also has great documents like soccer formation diagrams.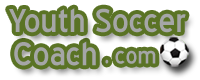 Are You Part of Youth Soccer Coach?
Join the newest soccer coaching website - Click the link below.
Soccer formation diagram