16
Coaches – FREE Ebooks Available Soon At "The Club"!

Coaches,
I've been out of town for soccer tournaments for a while, but now I'm back. And just in time to provide more free soccer coaching help for you.
I wanted to let you know that I will be loading two free ebooks at my Coach Mark Soccer Club website that you can have for free when you sign up for free access to all the best youth soccer drills, soccer coaching strategies, and other free documents for downloading that help you win more games! The ebooks are sold elsewhere for $17 each and thay are yours free when you sign up for access to the club. The best soccer coaching tips, graphical  soccer field diagrams, and soccer position strategies are my gift to you!
To your soccer success,
Coach Mark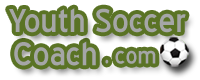 Are You Part of Youth Soccer Coach?
Join the newest soccer coaching website - Click the link below.
Soccer formation diagram

Tags: coaching guide, free ebook