27
2010 Soccer Team Calendar Available

Coaches, I wanted to let you know that I just loaded a brand new 2010 soccer team calendar to the free Coach Mark Soccer Club website.
Team's love it because each month has a new soccer photo backdrop. It's got room to list your team practices, team games, team events, soccer tryouts, and any other dates your soccer team needs to keep track of.
Here's a glimpse of the May soccer team calendar.
Don't forget that the site also has free information like soccer position diagrams and tons of other useful soccer coaching documents.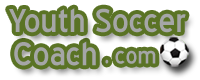 Are You Part of Youth Soccer Coach?
Join the newest soccer coaching website - Click the link below.
Soccer formation diagram

Tags: 2010 team calendar, soccer calendar, soccer team calendar, team calendar
Leave a Reply
You must be logged in to post a comment.